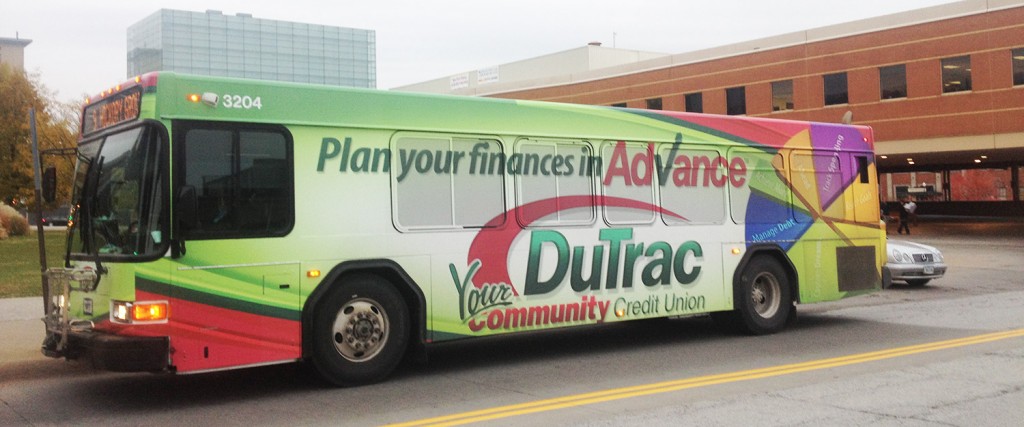 Pricing below is for the CitiBus transit system in Scott County (Davenport) Iowa.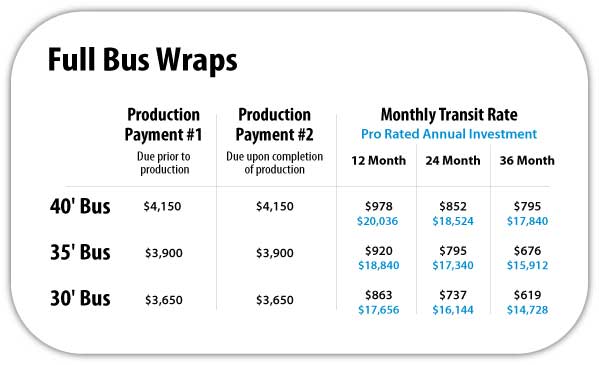 Terms & Conditions: Published rates are for single units per bus per month and include turn-key concept, design, proofing, file management, vinyl production, shipping, preparation, installation and removal costs. Monthly rental rates are gross and commissionable for recognized agencies. Add 20% to Monthly Rental Rates for agreements less than 12 months. Inquire for volume discounts on two or more bus units. Pro-Rated Annual Investment is the first 12 month's one time vinyl production plus 12 month's of rent at the 1, 2 or 3 year term. Production pricing is non-commissionable. Advertisers are welcome to secure and procure their own independent agency to to turn-key wrap the rented bus. AdMospheres will ensure that the bus is prepped and arrange for installation time at the transit authority's garage. Said installer must show proof of liability insurance and advertiser bears all liability for damaged vinyl and warranties.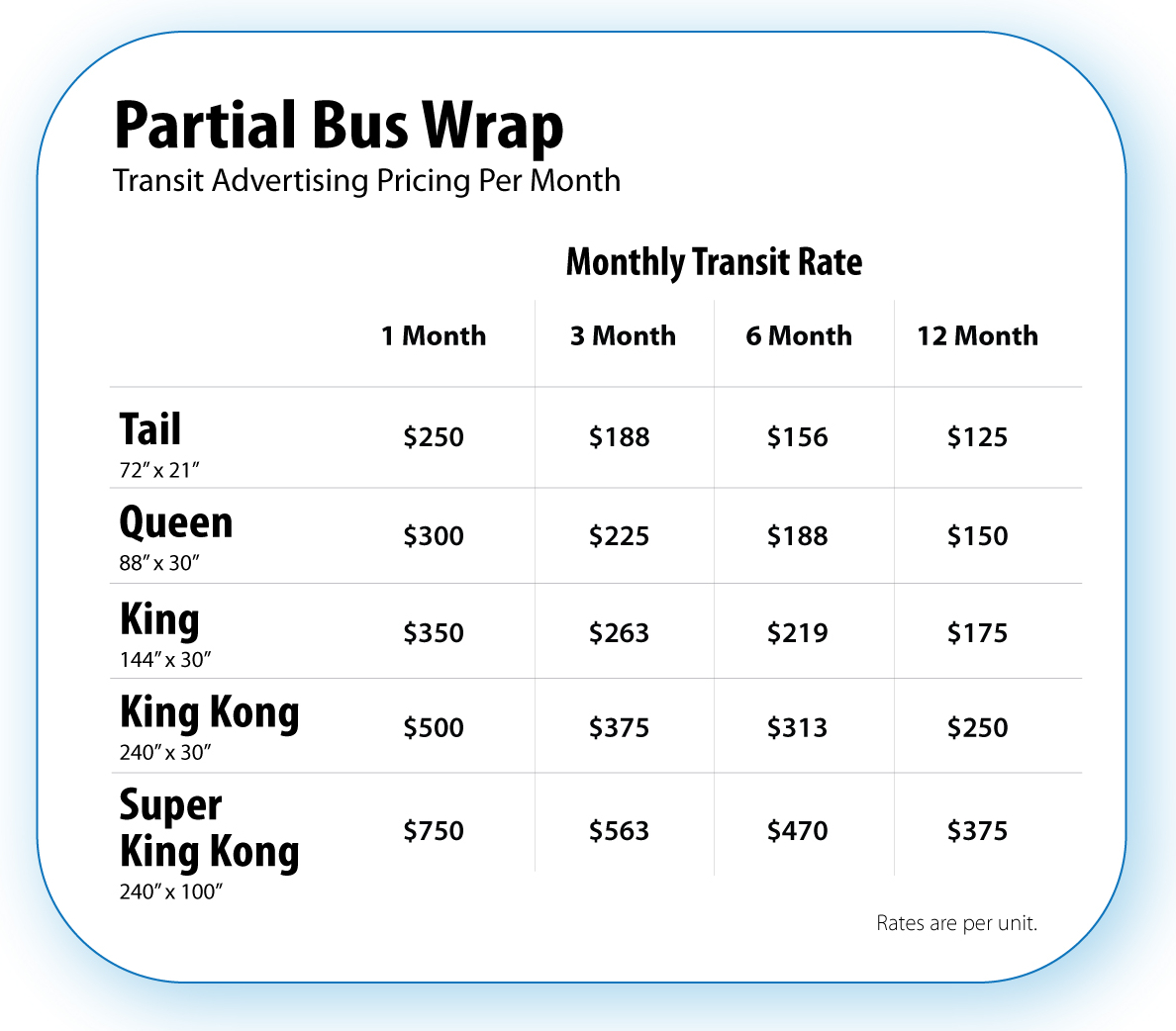 Terms & Conditions: 1 and 3 Month advertising must be pre-paid in full, no exceptions. 6 Month and 12 Month advertising is billed on quarterly installments unless otherwise agreed upon. Monthly pricing for partial wraps is net (non-commissionable) does not include vinyl production, printing, shipping, installation or removal.
Vinyl Production Pricing
| | | |
| --- | --- | --- |
| Type | Size | Net Price/Unit |
| Queen | 88″x30″ | $145 |
| Tail | 80″x36″ | $155 |
| King Jr. | 110″x30″ | $175 |
| King | 144″x30″ | $215 |
| King Kong | 240″x30″ | $350 |
| 40′ CNG Topper | 370″x36″ | $650 |
| Super Jr. King Kong | 180″x97″ | $1020 |
| Super King Kong | 240″x100″ | $1500 |
Partial wrap vinyl pricing is net per unit, and includes printing, shipping, installation and removal from Camera Ready artwork to specifications. All vinyl production must be pre-paid prior to the installation. Advertisers are welcome to supply their own printed vinyl to these specs and will be charged a $25/unit installation fee.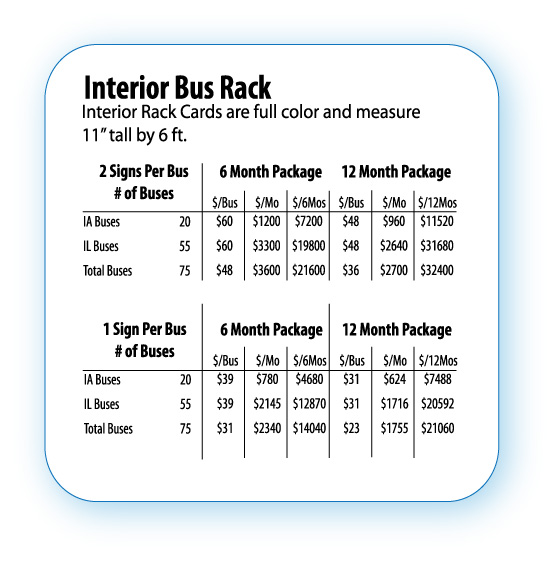 *Minimum 10 signs per month on a single transit system.
25% premium for less than 6 month agreement
Full color printing 11″ X 72″ signs, UV inks, 1/16 inch Sintra material, $35 per sign, minimum 10 signs, camera ready art. Design and set up fee $150.00 if needed. Number of months run consecutively. Installation between 5 & 10 business day from receipt of camera ready art.
If printing through another vendor, installation within 5 business days of delivery of signs.